Massages & Body Work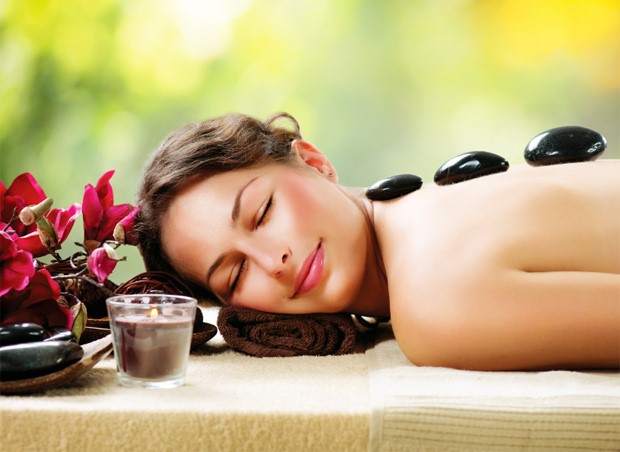 Tension Relief Massage w/Warm Herbal Pillows
30 min.$ 45.00 (upper body-back,shoulder &neck)
60 min.$80.00
90 min.$120.00
2 hours-$ 160.00


A soothing, gentle full body massage designed for relaxation and rejuvenation
Pampering/Indulgence Massage
45 min. $75.00(Upper Body)
60 min.$110.00
90 min.$150.00
Indulge in an a

romatherapy massage w/warm thermal packs ,touch of warm stones on upper back &feet, aroma infused grapeseed/almond oil foot scrub with warm foot butter & an aromatherapy warm balm hand & foot treatment w/botanical coconut oil,jojoba oil,shea butter & esential oil blend.
Warm Stone Massage
30 min.$55.00 (upper body-back,shoulder &neck)
60 min. $90.00
90 min.$140.00
2 hours $180.00

Hot stone massage services employ smooth, tumbled stones which are heated and applied to key points on your body to achieve maximum therapeutic effectiveness for your massage service. Experience the healing power of heat combined with a fabulous, rejuvenating massage experience.
Aromatherapy Massage
30 min.$50.00 (upper body-back,shoulder &neck)
60 min.$85.00
90 min.$125.00
2 hours $170.00

Soothing to the senses, this nurturing massage utilizes 100% pure essential oil blends of your choice to restore and relax the body. Benefits continue long after the massage is over.
Sweet Combo Deep/Relaxation
30 min.$55.00 (upper body-back,shoulder &neck)
60 min.$90.00
90 min.$140.00
2 hours $180.00

Combination of Swedish & Deep Tissue Massage Techniques
Deep/Sports Massage
30 min.$60.00 (upper body-back,shoulder &neck)
45 min.$75.00
60 min.$100.00
90 min.$155.00

Deep therapeutic massage focuses on specific areas of tension to release chronically tight and overworked muscles.
Reflexology
30 min.$45.00
60 min.$75.00
Reflexology is a form of massage and acupressure which employs your bodys hidden meridians and pressure points to direct healing energies and promote healthy organ functioning.
Maternity Massage
30 min.$45.00(upper body-back,shoulder &neck)
60 min.$80.00
Cradle the contour of your changing body. Special techniques are used to help promote healthy circulation while relaxing any stressed pressure points.Must have a doctors note.
Amore's Ultimate Luxury Massage Package
2 hours-$195.00

Experience pure bliss with this 2 hour fabulous massage. Melt away all your stress with this perfect massage. The Ultimate Massage experience includes Hot Stones, Aromatherapy, Reflexology, Scalp Massage Treatment, Foot,Calf &Ankle Focus Massage and Herbal Tea with Spa Snack.


The Grand Massage
2 hours- $

240
This is the grand of all massages!

The Ultimate Grand Massage Experience Includes Basalt Lava Warm Stones, Aromatherapy, Foot & Hand Reflexology, Rosemary Hair Oil Scalp Treatment, Foot,Calf &Ankle Focus Massage, Partial Deep Tissue Techniques ,Coconut Oil Infusion Foot Oil Wrap




Treatment ,Aromatherapy Foot Scrub/Warm Stones On The Feet,Himalayan Butter Salt Upper Back Exfoliation ,Sinus Pressure Point Therapy,Full Aromatherapy Scalp Massage&Warm Herbal Pillows(please mention this massage when booking appointments)
Massage Enhancements
Massage Enhancements
Enhance your massage with add-ons
(Add-ons are done within the service time selected)

Aromatherapy Foot Scrub-$10 extra
Coconut/Avacado Oil Wrap Treatment For Hands-$15 extra
Coconut/Avacado Oil Wrap Treatment For Feet-$15 extra
Upper Back Exfoliating Scrub Treatment-$10 extra

Warm Green & White Jade Stone Massage
30 min. $60
60 min. $110
90 min. $160
2 hrs. $200
(30 minute massage is Back, Neck & Shoulders ONLY)
**ALL Jade Stone Massages also include Jade Stone Facial Roller**
Jade, considered the health, wealth and longevity stone, is an ancient stone known for a number of different healing advantages. The warm temperature of the Jade stones help the body relax, giving the body energy. Jade assists the kidney and liver in boosting the removal of toxins and excess fluids (inflammation) in one's body which in turn can reduce the frequency and severity of cramps. Regular use of Jade stones can also improve bone and joint ailments, especially in the hips. Jade Stone = Self Healing Stone
Return to Top
Please call (845)787-4296 or email amore_dayspa@yahoo.com for our appointment policies.